Hector Salamanca is Tuco's uncle (Tio) and an old hand of the Mexican Cartel. He used to be one tough bastard but now he's mute and wheel chair bound. He's one of the most fascinating characters on the show. He looks like a senile old man but he's actually very alert and funny to boot.
He would be a great character to dress up as. Here's how to make your own Hector Salamanca costume.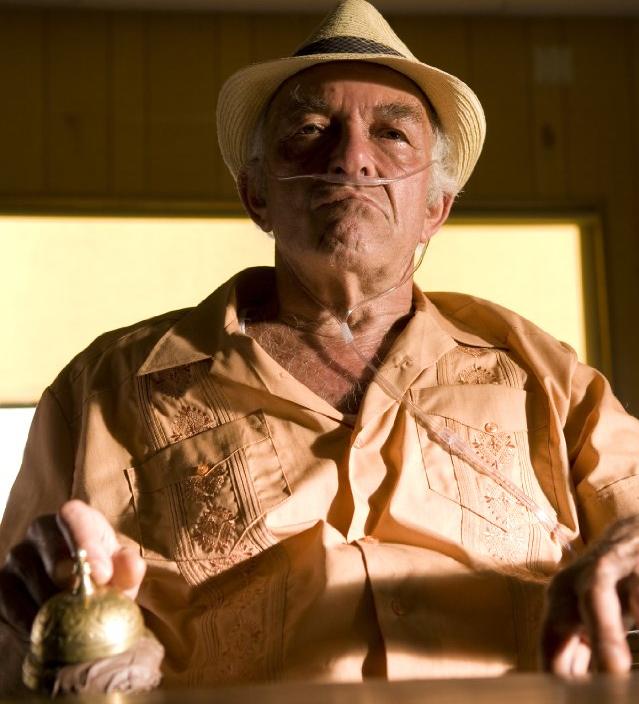 First, you'll need a wheel chair. Or you can improvise somehow possibly. Really, it's most going to be the wheelchair and bell that sell the costume. Everything else is optional.
Next, you could put on a fedora:
Or you could go with a bald cap with some fake white hair:
You'll probably need some spirit gum and remover to attach the bald cap also:
You could put on a Cubavera shirt:
Put on some Khakis and some boat shoes if you have them. Or you could probably get away with an oversized short sleeve button down. Just leave like 2 or 3 buttons undone. Maybe have some fake chest hair or a tank top is visible.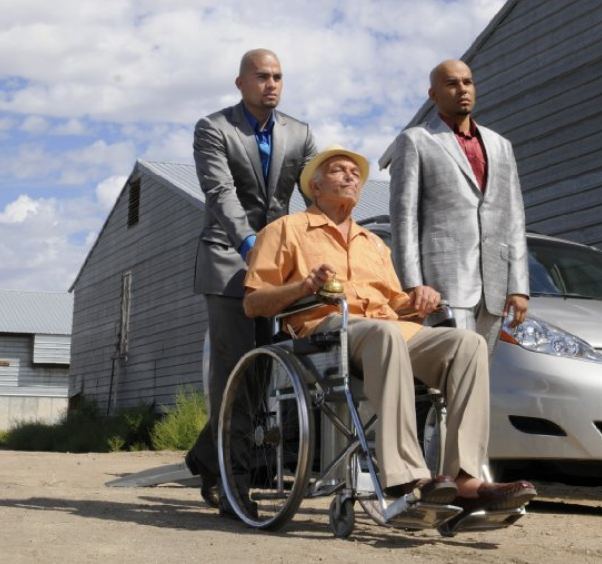 Or you could put on a tank top and wear a bathrobe over top of that.
Don't forget the service bell to finish the Hector costume. Otherwise, how will you communicate with anyone?
Add some clear tubing. I'm not really sure what size you would need. Thinner the better I think:
Check out this picture of Bryan Cranston (Walter White) dressed as Hector. It's a tradition among the cast to dress up like each other. I think it's hilarious.