Heisenberg was the alias used by Walter White when he first met the sociopathic drug dealer Tuco Salamanca. Heisenberg is a character within a character. Walter dons the costume to keep his real persona and his criminal life separate.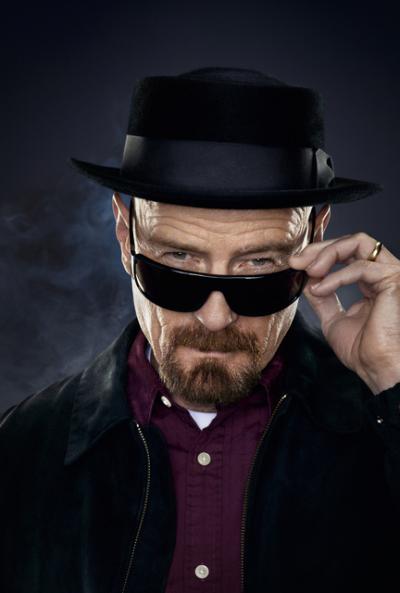 Here's how to make your own Heisenberg costume:
The first thing you will need is the hat. Walter White wears a Pork Pie hat when he goes out as Heisenberg. It's pretty much a flattened out Fedora.
Walter is undergoing chemo so he has decided to shave his head bald. You can do the same or you can buy a bald cap. Or you can keep the hat on all night. Bald cap would be more fun in my opinion.
You will probably need some spirt gum and remover if you decide to go with the bald cap:
Next thing you'll need are the dark sunglasses or aviators:
You'll also need to grow out a goatee. Or you can buy a fake one. It will probably look really fake though lol.
You can go with a fake moustache:
Put on a dress shirt and a pair of jeans/khakis.
Finish off the look with a black windbreaker. Or any other black jacket should do.
Bring along some rock candy that's crushed up and separated into tiny bags. You'll be the life of the party! Fun fact: They actually use rock candy on the TV show.