Here's another Gus Fring Costume idea. New York Magazine put out a mask with the two-face Gustavo on it.
Print that off and you have the start of a great costume for Halloween or some other event.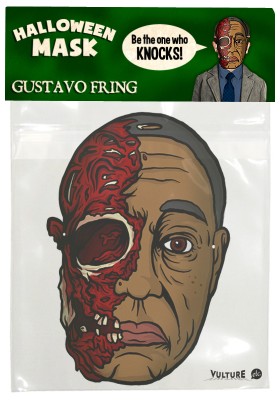 Click here to download the mask at the NY Magazine website.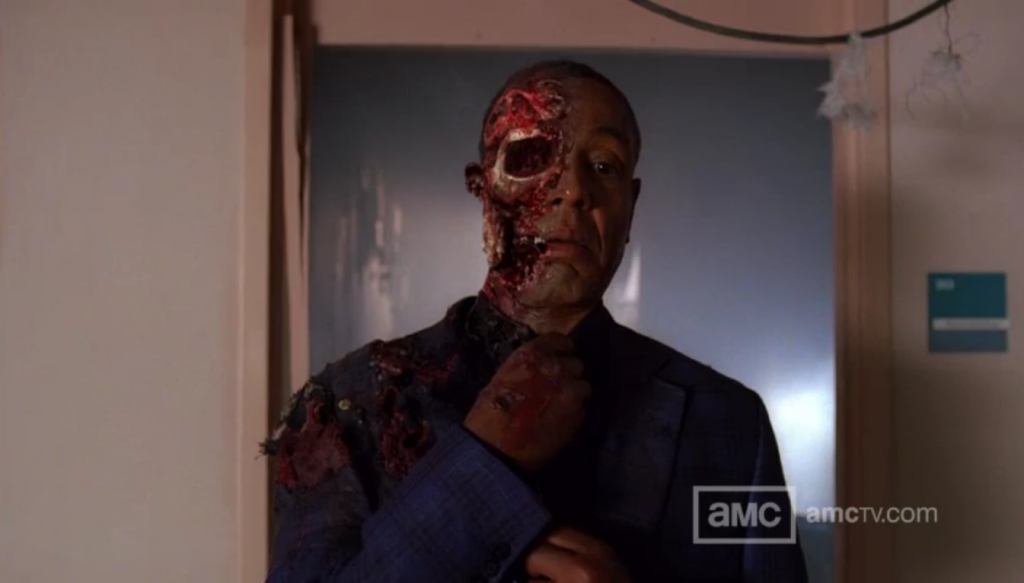 Put on a well fitting suit and tie and you're set. You could add on some theatrical blood to finish the look. Only problem is cleaning the suit afterwards. I'd probably only do it on a throwaway suit or something you've thrifted.
Here's a completed Gus Fring two-face costume