Los Pollos Hermanos is the chain of restaurants owned by Gustav Fring in Breaking Bad.
Los Pollos Hermanos Bag
You can make a Los Pollos Hermanos Bag and put some stacks or rolls of money in it. It would make a great prop. Or maybe you can put in some candy meth in the bag and give it away to everyone. It would go well with your Breaking Bad Costume.
I got the idea from this forum post. Here's a couple pictures of the bag in action.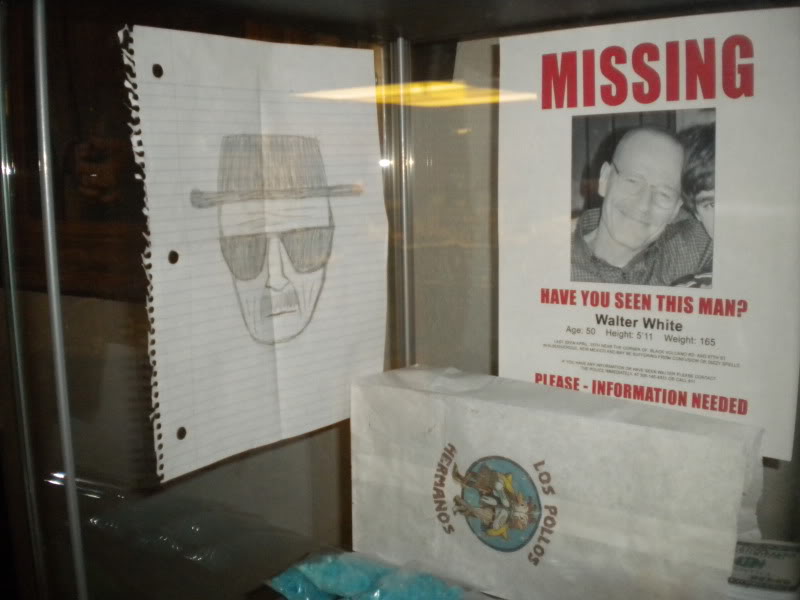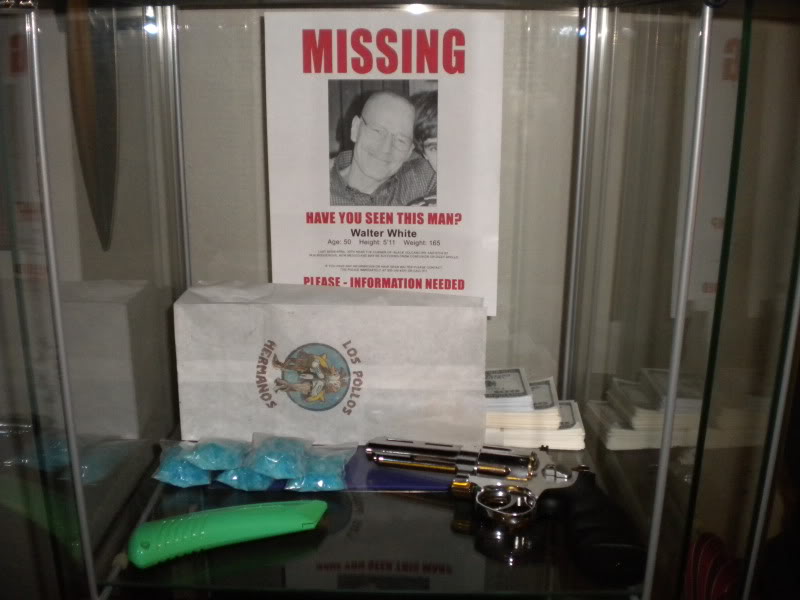 You can find instructions on making a similar bag here.
I made a sample template that you could try using. It will probably need to be resized for it too fit on a page.
Another option would be to print off the logo and paste it on a white lunch bag.
Los Pollos Hermanos Bucket
You could also get an empty bucket and slap on a LPH logo on it to make a meth bucket like on the show. You could fill it with beer/candy.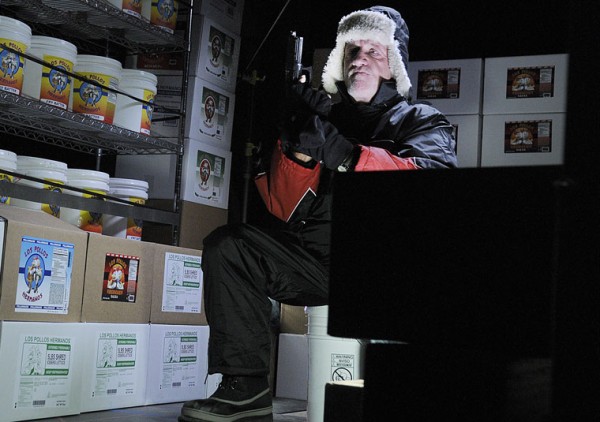 You can also pick up an apron and be one of the employees at the restaurant.
You can buy these Los Pollos Hermanos sticker's for your props.